Keeping the Door Shut
Date Posted:3 January 2016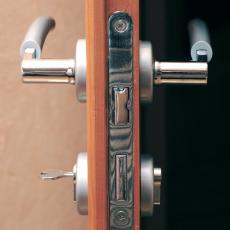 It's always an unpleasant surprise to show up in a hostel to find that the bathrooms don't have door locks. Or if you travel with kids, you'll know that some accomodation isn't necessarily child-proof.
Portable door locks help travellers avoid uncomfortable situations or can provide additional security. Our favourite is the Howsar door lock, which is made of durable reinforced nylon so it's compact, sturdy, lightweight, and inexpensive. And because it doesn't include any metal parts, the Howsar won't cause a hassle at airport security.
Portable door locks are not intended to replace permanent door locks, but they do provide an excellent temporary barrier against unwanted intruders or keep children from opening the door. For use while you occupy the room, these locks are inaccessible from outside the door.