Secure Your Bag
Date Posted:21 June 2015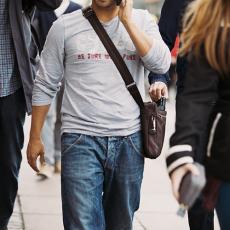 Thieves prey on tourists carrying backpacks, daypacks and shoulder bags.
They aim to steal valuables quickly and unobtrusively. Even minor obstacles can effectively deter theft of your belongings and encourage thieves to find an easier target.
Loop bags around your chair leg when sitting to eat, drink or rest
Fasten your belongs when sleeping on trains, at an airport or in public
Lock, clip or fasten zips to make opening compartments more noticeable and pronounced
When purchasing a bag, consider Anti-Theft Bags with features such as slash-proof straps and meshing material.