A Weight Off Your Mind
Date Posted:1 April 2015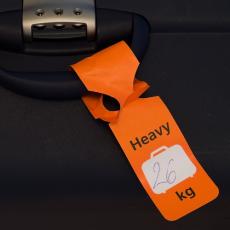 If you've ever tried to weigh your suitcase on bathroom scales, or been hit unexpectedly with excess luggage fees at the airport, this tip is for you.
Luggage scales such as Balanzza or The Baggage Scale allow you to weigh your luggage without twisting and straining your back.
Plus, these compact luggage scales are so light you can take them with you, and maximise your overseas shopping to return with a perfectly full suitcase (or two)!