Travelling with Fragile Items
Date Posted:31 January 2016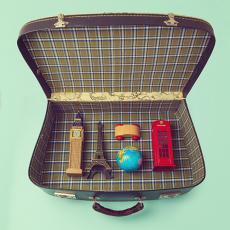 Whether you want to enjoy your favourite bottle of wine at your destination or you're bringing back delicate souvenirs, here's how to pack your most fragile items.
Wine should be kept in your checked bags. Use bubble wrap to protect the bottle and pack it in the middle of your suitcase. Wine Skin is a bubble wrap bag for wine that is leak proof so if an accident does happen, it won't spill all over your clothes.
Glass and ceramic souvenirs should be kept in your carry-on. Wrap each item individually in clothing or bubble wrap and put it in a carry-on small enough that you can keep under the seat in front of you: otherwise, if the overhead bins are full, you might have to gate-check your items.
Gifts should not be wrapped before you get to your destination. Airport security might unwrap them.
Food generally must be kept in your checked bag. When travelling overseas or interstate in any country, check with local authorities as to the rules of transporting food items.