Picking a seat on your flight
Date Posted:24 August 2016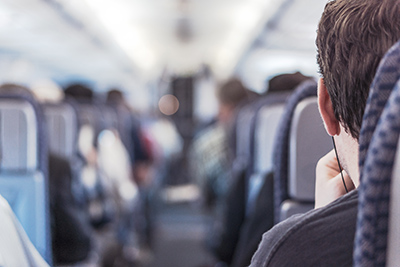 You generally have two choices: window or aisle seat. Which one should you choose? Keep these things in mind when booking your next flight:
Window seats offer a view and a wall to lean on while you sleep, but you'll have more trouble getting access to the lavatory, or even just getting up to stretch around during your flight.
Aisle seats let you stand and stretch your legs at your leisure. A neck pillow will help you get some rest without leaning on your neighbour.
Avoid seats near the lavatory, which can be bothersome: the flushing is loud and the area gets crowded when passengers line up.
Check seatguru.com, which provides details on the pros and cons of each seat on your particular aircraft.