Avoiding Spills in Your Luggage
Date Posted:9 October 2015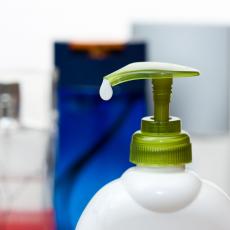 Nothing puts a damper on arriving to your destination quite as much as opening your suitcase to realise that your shampoo has leaked all over. Packing to avoid spills in your luggage is a skill - perhaps even an artform.
Keep anything likely to spill in a tightly closed bottle. Travel bottles, such as these, can help you save on space so you aren't traveling with more liquids than you'll need. Always check they're TSA compliant so your items aren't confiscated in the United States, and know your liquids: some bottles aren't design to carry high viscosity liquids such as oil-based products.
Keep your liquids in a separate bag. The TSA requests that you place all liquids into one resealable bag if they're in your carry-on. But it's a good idea for all of your luggage: if any accidents do occur, at least you can be sure that they'll happen within the safety of a protective bag. Some toiletry kits even come with PVC storage inserts or removable bags to help you stay organised and protect your items.