Breakfast on Father's day



Dad's Big Breakfast -
Here are some simple instructions and some ideas maybe to get your creative juices following for something bigger and better!
Ingredients
2 sausage
2 bacon rashers (halved, rindless)
1 tomato (halved)
mushrooms (sliced)
220 g canned baked beans (small)
2 eggs
1/2 cup milk
salt and pepper
2 slice bread
butter
Method
1. In a frying pan, spray some canola oil and place sausages, mushrooms and tomatoes in it. When the sausages are half cooked, add the bacon.
When all is cooked, remove from frying pan and set aside in a warm place.
2. Beat the eggs in a small bowl with the milk and salt and pepper.
3. Heat a little butter in a frying pan and add the eggs with the heat on low. Gently lift the eggs from the pan as they cook so that they become scrambled
4. Place bread in toaster and cook.
5. Place baked beans in a small bowl and heat.
6. Butter toast and place it with all the cooked items onto a warmed plate. Serve with orange juice and hot coffee.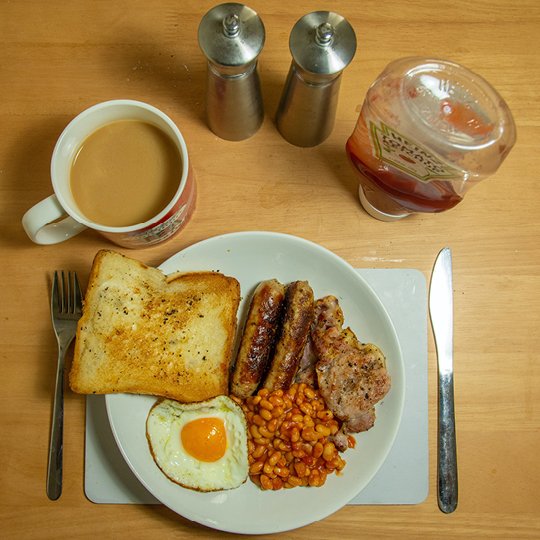 How to Make Perfect Pancakes (Source: Food Network Magazine)
Whisk 1 1/2 cups flour, 3 tablespoons sugar, 1 1/2 teaspoons baking powder, 1/2 teaspoon salt and 1/4 teaspoon baking soda in a medium bowl.
Whisk 1 cup plus 2 tablespoons milk, 4 tablespoons melted butter and 1 egg in a separate bowl; fold into the flour mixture until just combined (it's OK if there are some lumps).
Brush a large nonstick skillet or griddle with butter and heat over medium-low heat. Add ¼ cupfuls of batter and cook until bubbly on top and golden on the bottom, about 4 minutes. Flip and cook until golden on the bottom, about 2 more minutes. (Makes 6 to 8 pancakes.)
Top This! Try one of these fun combos.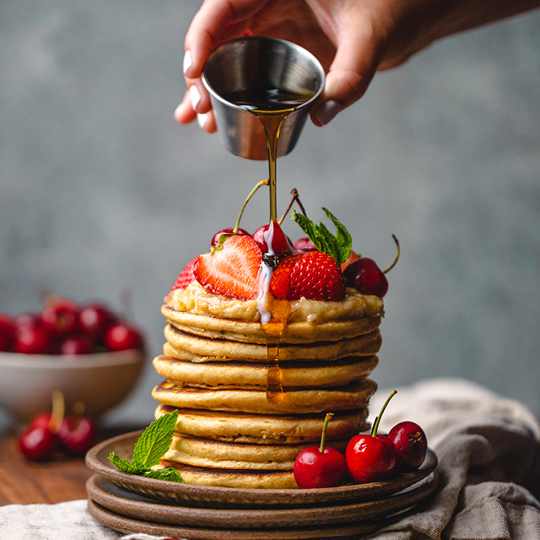 Strawberries and Cream
Toss 2 cups chopped strawberries with 1/2 cup brown sugar; let sit at least 1 hour. Top pancakes with the berries and their juices and cream; sprinkle with brown sugar.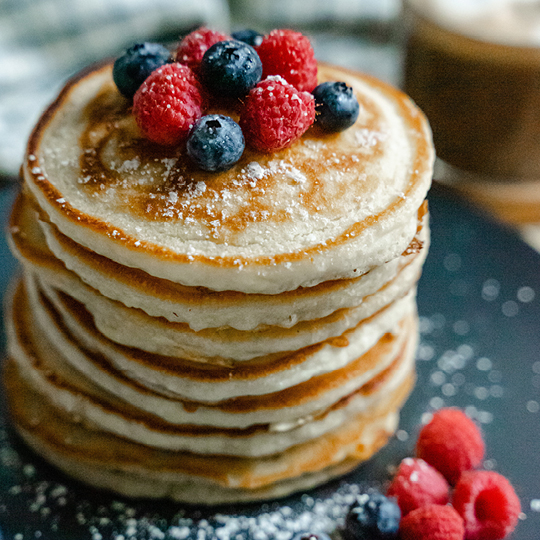 Double Berry Compote
Simmer 1 1/2 cups maple syrup, 1 cup mixed blueberries and blackberries, and a few slices of ginger, 15 minutes. Off the heat, stir in another 1/2 cup berries.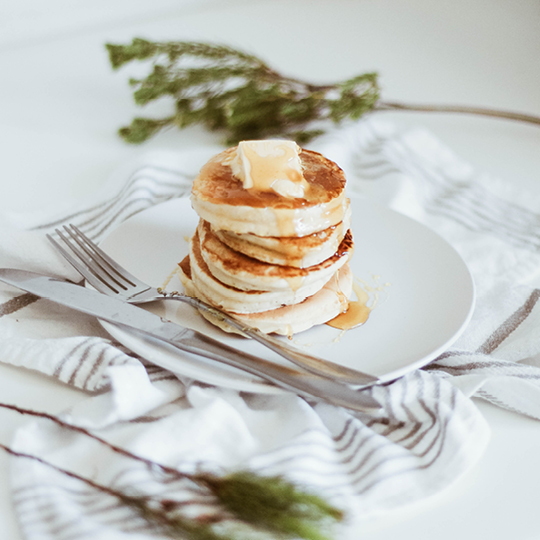 Marmalade Butter and Yogurt
Melt 110 grams butter in a saucepan with 1/4 cup orange marmalade and a pinch of salt; whisk to combine. Top pancakes with plain yogurt and drizzle with the marmalade butter.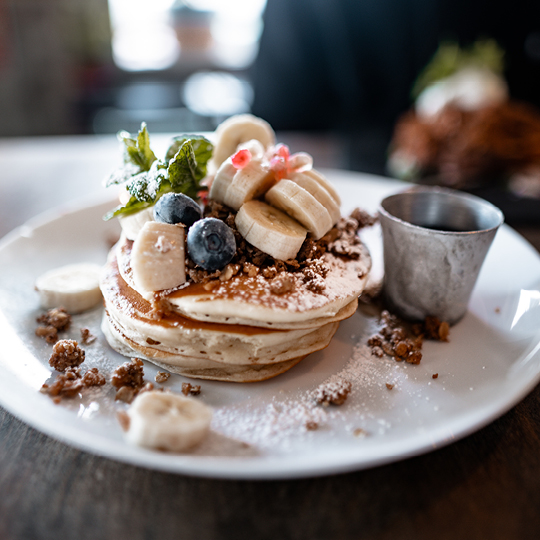 Chocolate-Banana Crunch
Microwave 100 grams chopped bittersweet chocolate with 3 tablespoons heavy cream and 2 tablespoons honey in 30-second intervals, stirring, until smooth. Top pancakes with sliced bananas, the chocolate sauce and walnuts.