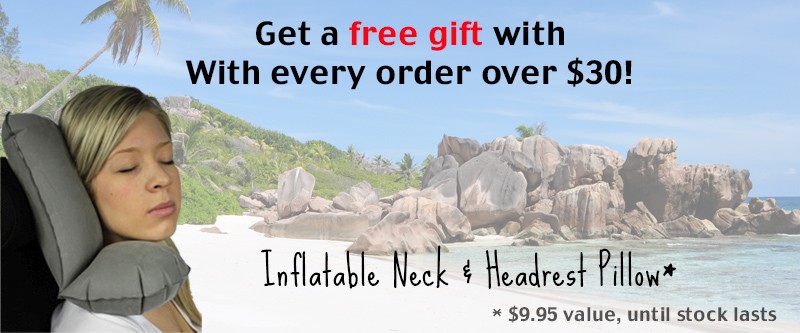 Travel Accessories & Travel Products
Welcome! We've been selling quality travel accessories online since 2005. We have over 200 travel accessories and accept payment via PayPal, Credit Card (Visa, MasterCard, AMEX), Cheque and EFT.
Orders placed before 2.30pm same day, with eParcel EXPRESS next-day delivery to most locations Australia wide.
FREE shipping on orders of $100 or more
$5.00 on orders between $50 to $99.99
$8.00 on orders up to $49.99
Our Office/Showroom is open 11.00am - 3.30pm Mon - Fri or by appointment.
If you have any questions, call us on (03) 9721 8020 and leave us a message so we can get back to you, or email us.
---
Featured Travel Accessories Available To Buy Online